Through the language of weaving,
Clare Hu
examines perceptions and histories of the American South with a focus on perpetuated false narratives and stories that have been overlooked over time. She is particularly interested in the path of Chinese immigrants to Georgia, referencing landscapes and markers of Chinese daily life and business in Atlanta. "The path to community and place looked less like a well-planned route, but more like a constellation of desire lines that happened to cross one over the next, weaving one into the other," she says.
By printing family photographs onto warp and combining them with Southern iconography and woven offcuts, each composition comprises collaged narratives—both personal and social—within the broader spectrum of myths about the South.
Find more on the artist's
website
and
Instagram
.
Inquire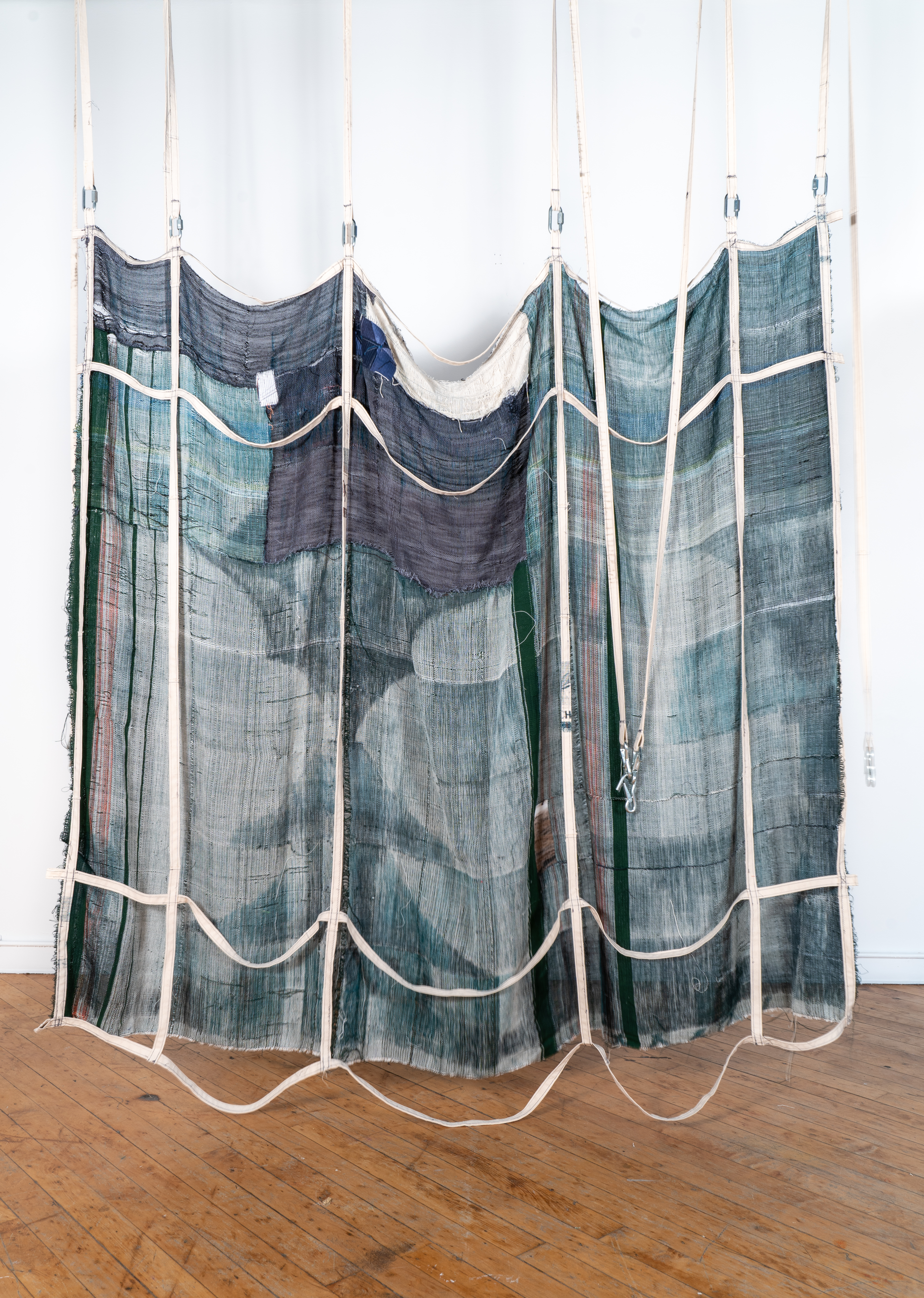 ⬿ Back to feature